23rd May 2010
EVO and Skoda unleash the Skoda Superb 3.6 V6 Estate to the Emergency Services don,t take our word for it try it. EVO has also developed a Traffic Specification Equipment Carrier for the vehicle.Full pictures of the conversion coming in the next couple of weeks. Also below you can see pictures of the Fire Specification Skoda Yeti, Also Skoda have now added another Skoda Scout to the demo fleet. Also watch this space for a couple of nice demos for Audi.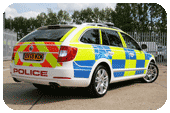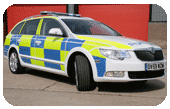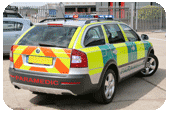 11th January 2010
EVO welcomes you to another new year, lots instore for this year. Keep checking the news page for updates. We currently have a Skoda Octavia Dog Conversion vehicle for sale. The vehicle is ready to go 2 Kennel Conversion for more info on the vehicle contact.Jane Barker of Skoda UK jane.barker@skoda.co.uk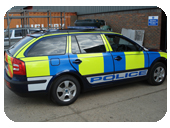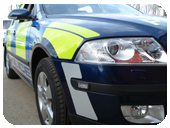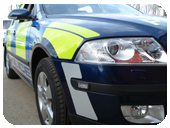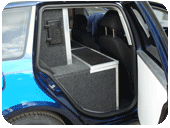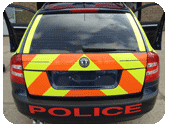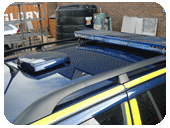 4th December 2009
EVO welcomes a new member to the team. Terry Parker from GM UK is now part of the growing team.erry will be working with Darren to provide the Technical Support.
3th December 2009
EVO and Audi enter the MPG Marathon read the full story about the AUDI A6 click on the links below
4th November 2009
Coming soon to a police station near you the new Skoda Superb Estate. The vehicle was lanched at the Frankfurt motor show. Fleet managers check your inbox as you should be receiving a information pack on this.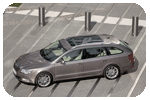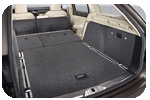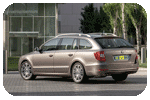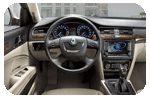 23rd October 2009
Major fleet of Nissan Pathfinder 4x4 special patrol, ARV equipped with EVO interior matching weapons box, enter service in various locations throughout the United Kingdom.
EVO provides best in industry Nissan 'one stop shop' service including PDI and Plating by our own technicians.
10th October 2009
EVO join Federation of Communication Services (FCS) to further underpin the specialist radio fitting services and operating standards delivered by EVO, especially with upgrading digital technologies. Please refer to our Solutions Web Page for information on our range of equipment,
5th October 2009
Luton Airport Fire & Rescue take delivery of new Toyota Hi Lux INCIDENT COMMAND vehicle, which is now available to all Fire and Rescue services as a standard EVO solution, and now available to be leased through OJEC approved leasing companies.
22nd September 2009
NAPFM 2009 Cheltenham Police Transport Managers Conference. This year our partners and ourselves displayed sixteen EVO prepared vehicles, giving a further boost to our year on year growing presence in serving the Police sector. We would make special thanks to South Wales Police for the BMW 330d, Cambridgeshire Constabulary for the Volvo V70 ANPR Special Traffic solution that is brimming with technology. SEAT Leon demonstrated it's competitiveness to the Vauxhall Astra. The Skoda value and innovation with the Octavia EVO Cell car demonstrated that low cost containment and driver safety, in lieu of requiring a van cell to attend the incident is a real proposition. Audi Q7 demonstrator sets new standards in the big 4x4 sector. Volkswagen Transporter fitted with the EVO prison cell demonstrated quality and functionality.
21st September 2009
EVO specialist Radio fitting team enjoy Guernsey sunshine, as they upgrade the Fire and Rescue vehicle fleet with digital radios. This is a direct result of the success achieved earlier in the year when EVO upgraded the Guernsey Police Services fleet of radios.
10th August 2009
EVO deploys additional Service Support Vehicle to further enhance service delivery for maintaining emergency service vehicles such as the Highways Agency Patrol in the field.
6th April 2009
EVO vanWORKlogic Limited is registered to expand service provision primarily for the Amber Light utilities and services sector, for the conversion of technical work environments for professional organisation's. Specialising in creating vehicle environments and operating systems for CCTV / ANPR / Scientific / Incident Support / Craftsmen Engineers / Training and much more. Please email sales@evoltd.com with your requirements for an informed response.
12th March 2009
Freight Transport Association (FTA) membership granted to EVO. This enables us to promote best practices for the mobile work place and underpins aspects of our van conversion service.
28th February 2009
VOLKSWAGEN Group Award EVO Accredited Converter Status ; this accreditation is a further endorsement of our service quality. We provide solutions for all Volkswagen Commercials and Volkswagen, SEAT, Audi, Skoda cars, primarily for Police, Fire / Rescue and Paramedic applications. We have a wide range of standard conversion solutions for the Volkswagen Commercial vehicle range, please do contact us for details.
20th February 2009
SORTIMO International – EVO awarded Certificate of Supplier Confidence following training for our team of van conversion installation engineers. SORTIMO provide advanced range of van racking and equipment solutions for all van makes and models, with industry leadership tested standards. TUV. For fast detailed quotations and guaranteed installation dates please email sales@evoltd.com with details of your requirements, or arrange for one of our national engineers to visit you to discuss your requirements in detail.
9th February 2009
EVO BSi ISO Assessment Report. Zero non-conformities. ISO 9001:2008 granted. EVO have created a unique set of operating standards that are specifically for our vehicle conversion service provision, where attention to detail is paramount, introduced into our business in 2008.